Goodnight, Texas
Christina Holmes
Benji Weatherley
9:00PM
(Doors:

8:00PM

)
$38.00 - $62.00
Ages 21 and Up
This show is at Belly Up
143 S. Cedros Ave, Solana Beach, CA
Ticket Price: $35 advanced / $38 day of show / $62 reserved loft seating (available over the phone 858-481-8140 or in person at our box office) (seating chart / virtual venue tour)
Not on the e-mail list for venue presales? Sign up to be a Belly Up VIP and you will never miss a chance to grab tickets before they go on sale to the general public again!
There are no refunds or exchanges on tickets once purchased.
All times and supporting acts are subject to change.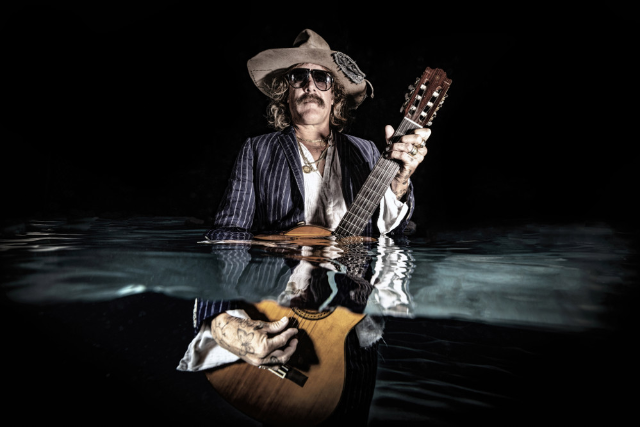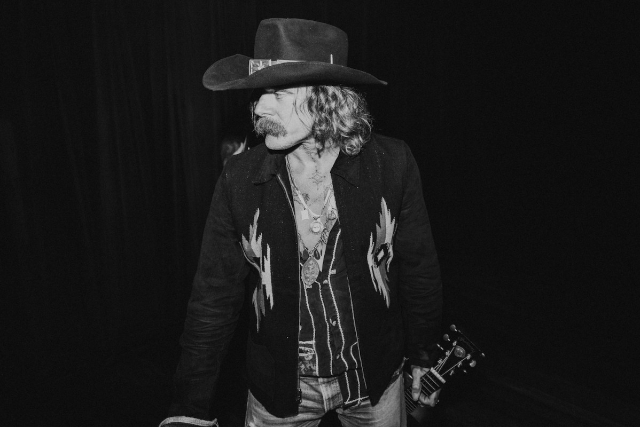 Donavon Frankenreiter
For nearly four decades Donavon Frankenreiter has been travelling the globe, first as a professional surfer and now as a musician. Born in Southern California, Donavon spent most of his youth chasing waves, turning pro at the age of 16.
These days instead of surf competitions, it's concert halls that brings Frankenreiter to town, where he entertains audiences with his unique blend of laid-back grooves, philosophical lyrics and soulful delivery.
You can find him touring the world with his three-piece band and still catching waves anytime he can.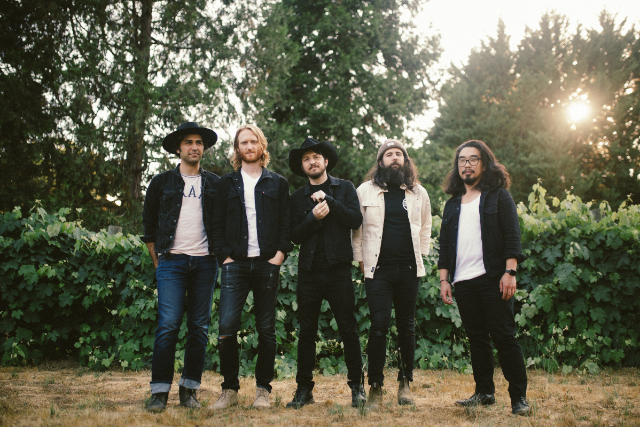 Goodnight, Texas
Conventional wisdom says the two frontmen of a band shouldn't live on opposite sides of the United States, but that's never seemed to deter Avi Vinocur and Patrick Dyer Wolf.

Goodnight, Texas is a tough-to-define storytelling folk rock band whose strength lies in unexpected sweet spots. Drawing their name from Pat and Avi's onetime geographic midpoint (the real town of Goodnight in the State of Texas, a tiny hamlet east of Amarillo directly betwixt San Francisco, CA and Chapel Hill, NC), the five-piece band also exists at the center of its songwriters' contrasting styles — via a 1913 Gibson A mandolin and a 2015 Danelectro Baritone Guitar, at the crossroads of folk and blues and rock 'n' roll, in a place where dry wit and dark truths meet hope and utmost sincerity.

The very top of 2022 brings the band's highly anticipated fourth album 'How Long Will It Take Them To Die', a dark yet lighthearted shoebox of knick-knacks and newspaper clippings - perhaps reflecting on either the last two years of isolation, or the whole of American history. In true Goodnight, Texas fashion, complex but relatable characters and locations are still featured alongside stories of self-discovery, rowdy behavior and heartbreaking loss, but with a more honed sound. Thanks in part to the creative and performative talents of the permanent lineup Scott Padden (drums, upright bass), Adam Nash (lead guitar, pedal steel, violin) and Chris Sugiura (bass), we hear Goodnight, Texas in a more detailed and developed way. Where past Goodnight, Texas albums have traveled cross-country and throughout the 19th and early 20th centuries, this new offering falls on a z-axis somewhere between the aurora borealis and six feet underground.

Of the album's first single 'Hypothermic', singer and co-songwriter Avi Vinocur says:
"Stories from different corners of the American past can often be dark and heavy. Our band's music has always followed along, telling tales of fiction and non-fiction with sonic landscapes to match. Many of our past songs and albums had taken place in the American South, Northeast, Midwest, and Southwest - but I had written a story in my notebook of a character braving the frigid tundra of Canada by car, north toward the distant U.S. state of Alaska - through hallucinations, paranoia, and exhaustion - to escape something unknown. It matched the sinister sound of this strange heel-thumper I had been working with on guitar - and together they were a perfect pair. "Hypothermic" is the result - our attempt to tell stories of America's furthest corner, under a darker headlight, and attempting to sonically capture the heaviness of not only America's past, but its present."

In March 2020, as the world confronted a new indoor reality, two long minutes of the GN,TX mainstay "The Railroad" found themselves in the intro sequence of the first episode of Netflix's "Tiger King," which shattered streaming records with 34 million views in 10 days.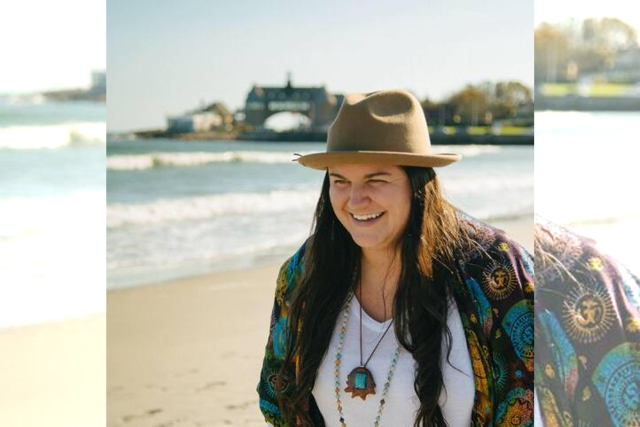 Christina Holmes
Art unearths grandeur from hardship.
It documents the typically unseen splendor of struggle and offers the encouragement to forge ahead. Christina Holmes does so on her aptly titled third independent full-length album, The Beautiful Struggle [Cove House Records]. The New Jersey-born and Rhode Island-based singer, songwriter, and Cove House Records founder threads together stories of love and life across eleven alternative folk anthems united by her confessional lyricism and instrumental proficiency on guitar, bass, djembe, and piano.
As a result, she delivers her most personal, passionate, and powerful statement to date informed by true trials, tribulations, and triumphs.
"The album is called The Beautiful Struggle, because I feel as though everybody lives a beautiful struggle," she states. "There are so many good things in life. There are so many bad things in life. You're just trying to find a happy balance. You know what you want. However, you might not be able to have it. Maybe it's just out of reach, so your struggle is reaching for it."
The music magnifies this universal journey. After keeping a childhood songwriting ambition a secret, she went from braving open mics to brightening the spirits of bedridden hospital patients alongside the charity Musicians On Call. Following a seminal "Amateur Night" gig at the Apollo, she dropped her 2013 debut, Peace, Love, & C. Holmes and canvased the country on a sold-out tour with Trevor Hall. 2017's Stand Up—produced by Warren Huart [Colbie Caillat, James Blunt]—would be the first official release through Cove House Records.
In the aftermath, she garnered the acclaim of Paste, Relix, and Jam in the Van and toured with everyone from Hall to Xavier Rudd and Nahko of Medicine for the People in addition to booking her own national headline run. As early as 2017, she started compiling ideas for what would become her 2019 offering.
A true experience catalyzed the process as she mustered the courage to tell her then-girlfriend, "I love you."
"When I met my wife, she had been previously with her husband," recalls Christina. "I was going through my thing, but I knew I was in love with her the moment I saw her. Since she was married, I didn't really express my feelings. The struggle was I knew who I wanted to be with, yet I couldn't. All of these wrenches kept getting thrown into the mix. I admittedly threw some of those in myself. Finally, we got married last year. The album covers the whole period."
She holed up at Spitfire Studios in Los Angeles in order to put the trip down on tape. For the first time, she expanded her palette like never before. Previously shy about her instrumental diversity, she played everything from guitar to percussion herself, making a decision "to let go of the last part of myself in my teenage bedroom and show who I am as a musician."
"Everybody Knows" hinted at this impressive musicality, looping vocals on top of djembe. Meanwhile, the single "Rise" pairs a bright guitar lead and organic percussion with her warm delivery. It culminates on the empowering chant, "We will rise up when we are called upon. We will rise up and we will just keep on."
"It's a song I felt like I needed to hear—and the world needed to hear," she elaborates. "At the end of the day, we must find common ground with each other. If we decide we can have a greater purpose of living and moving forward, we can work through the violence in the world together. We've got to stop doing what we're doing, rise above, and create a better world for all of us. The song is meant to make you gravitate towards the rest of the stories in the album and hopefully understand me as an artist."
These "stories of struggle" comprise the entire body of work. The heartbreakingly potent "Addictions" examines its subject from multiple points-of-view (and -vice versa). The title track builds towards an undeniable chorus over a lively sonic backdrop. Meanwhile, "Try" inspired this unfiltered and unbridled candor at the beginning.
"I speak more clearly through song than when I'm talking," she confesses. "'Try' was one of the first songs I knew would be on the album. It started as me by myself emptying out what I had to. It brought my soul more forward in a way I haven't. I lost all fear. It made me realize I'm open to try. I don't ever have to be afraid when it comes to music."
As the album shows, Christina will be there for you on your struggle in the end.
"I hope people walk away with the strength to know they can keep walking," she leaves off. "No matter what life throws at you, you're going to make your way through. I hope you feel good when you hear it."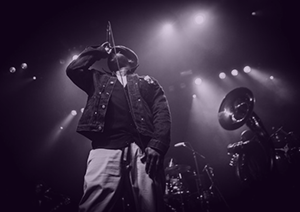 Benji Weatherley
For decades, Benji Weatherley has traveled the world surfing the best waves, always leaving a trail of smiles, laughter, and good times in his wake. To know Benji is to have a sore face and ripped abs from constantly laughing about nothing and everything all at once. Benji's contagious energy makes the party follow him wherever he goes, whether that be at a beach in Bali or a Californian comedy club.
Ticket Price: $35 advanced / $38 day of show / $62 reserved loft seating (available over the phone 858-481-8140 or in person at our box office) (seating chart / virtual venue tour)
Not on the e-mail list for venue presales? Sign up to be a Belly Up VIP and you will never miss a chance to grab tickets before they go on sale to the general public again!
There are no refunds or exchanges on tickets once purchased.
All times and supporting acts are subject to change.