John Splithoff (solo)
Motenko
8:00PM
(Doors:

7:00PM

)
$25.00 - $39.00
Ages 21 and Up
This show is at Belly Up
143 S. Cedros Ave, Solana Beach, CA
Ticket Price: $22 advanced / $25 day of show / $39 reserved loft seating (available over the phone 858-481-8140 or in person at our box office) (seating chart / virtual venue tour)
Not on the e-mail list for venue presales? Sign up to be a Belly Up VIP and you will never miss a chance to grab tickets before they go on sale to the general public again!
There are no refunds or exchanges on tickets once purchased.
All times and supporting acts are subject to change.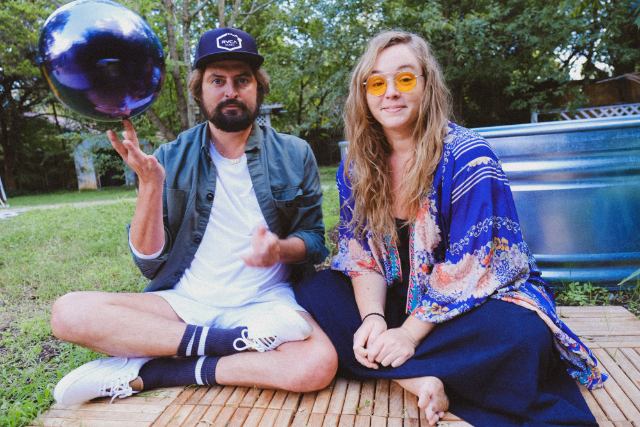 Wild Child
End of the World, the new album from acclaimed Austin songwriting duo Wild Child (Kelsey
Wilson and Alexander Beggins) wasn't supposed to happen. In 2018, Wilson joined the
singer-songwriter super group Glorietta, and debuted her critically acclaimed genre-bending,
Motown-influenced solo project Sir Woman. Meanwhile, Beggins unveiled his musical alter-ego,
CoCo Zandi, with the release of his first solo album, As Simple as a Dream. Then in 2019, after
more than a decade of non-stop touring, the indie band, which was unexpectedly conceived in
the back seat of someone else's tour van, stopped booking or playing shows altogether.
Exploring different sonic directions, Wilson and Beggins didn't know if they would ever make
another Wild Child record, until, well, what felt like the "end of the world" hit Austin, and brought
them back together. Pandemic lockdowns closed stages and drained bank accounts. In Austin,
the 'Live Music Capital of the World,' local bands took their shows online. Wild Child was no
different. With an unexpected abundance of free time on their hands, Wilson and Beggins got
together to practice for a series of online performances for devout fans. Within 30 minutes of
rejoining forces, they'd written the first single for what would accidentally become Wild Child's
fifth album.
"Photographs" is a soulful, brass-filled outing that "offers something familiar for Wild Child fans
who have stuck with them over the years," Wilson says. "'Photographs' was inspired by a
picture of my dad, Buddy Wilson, who passed away in February. And in a way, it's a tribute to
old Wild Child songs. A bittersweet story, a ukulele and both of us singing. It's a special gift to
Wild Child fans." Beggins adds, "It felt like our very first record, when the two of us wrote a
bunch of songs while on tour for someone else. There wasn't any aim to do anything with those
songs at the beginning. For the first time since then, that's how we started writing these songs.
We didn't know if we would make another record. It just came together."
And it couldn't have happened at a more difficult time. Take Day 3 of the 2021 Texas Big Freeze
for instance, when 13 displaced Austin pals had taken refuge at Wilson's house. There was no
electricity, no indoor plumbing, and no end in sight. When Wilson couldn't possibly take it
anymore, one of the fateful 13, singer-songwriter John Calvin Abney, ripped a 90s-alternative riff
on an acoustic guitar that would eventually turn into the album's title track. "I just started singing
about things that were freaking me out. Wearing a mask for a year. Global warming. There's no
heat, no water," explains Wilson. "It was like a dirge to begin with. But by the end we were all
screaming and laughing that, yes, this might be the end of the world, but we're all together right
now, making music in my living room by candlelight. It's all okay."
The next morning during a lull in the storm, the Wild Child caravan — complete with drummer
and guitarist Tom Meyers, guitarist Cody Ackors, and bassist and piano player Taylor Craft (Sir
Woman) — braved icy roads to recording engineer Matt Pence's The Echo Lab studios outside
Denton, Texas. They didn't even stop to shower before recording an unwashed rendition of "End
of the World," flush with in-the-moment angst. "There's no ukulele. I'm singing differently than I
ever have before. You can hear my voice crack, and all the energy behind everyone playing,"
Wilson said. "That set the tone. There were no boundaries. We're back to how it was on Day
One. We were making this music because we really needed to make it for ourselves."

Abney tagged along, and in the process became the first songwriter to collaborate with Beggins
and Wilson on a Wild Child album. His contributions to Beggins and Wilson's songwriting
process came as an unexpected blessing amid so much impending doom. "John was dating
one of Kelsey's roommates when we met. The first time we played together, we just fell in love
with each other," Beggins says. "When you have a musical partnership, like Kelsey and I have
had for a decade, it's strange to change the formula of writing. But we found someone we both
trust and like working with."
"Wearing Blue" started with a guitar riff Abney played before an early recording session. "While
everyone was setting up their instruments, John Calvin started playing and singing. In 30
minutes, a song was written. That was a holy-shit moment. And it set the tone of the record,"
Wilson shares.
The Wild Child family is also excited to announce the birth of Reba's Ranch Records, a
long-time vision of creating their own record label imprint to highlight some of the amazing music
coming out of Austin, TX. The label was born after years of conversations within the band about
the importance of controlling one's own destiny and art. The imprint will be home to the Wild
Child catalog, as well as Kelsey's Sir Woman and Alexander's CoCo Zandi recordings, and is a
partnership with Secretly Distribution.
'End of the World' was mixed by Matt Pence (Jason Isbell, Elle King) and includes guitarist
Charlie Wiles (Paul Cauthen, John Moreland, Orville Peck).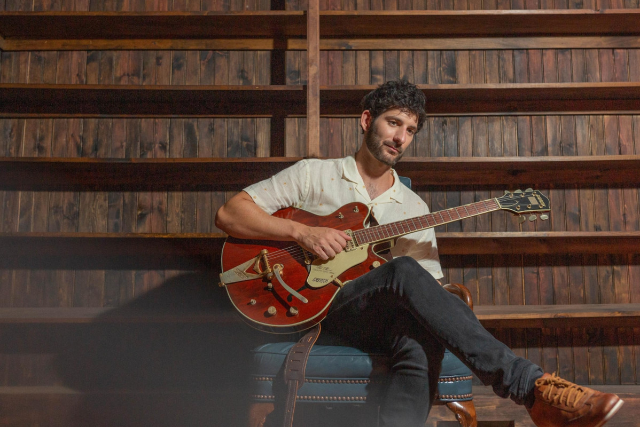 John Splithoff (solo)
"This album has been a long time coming," says John Splithoff. "I guess you could call it a slow burn."
Recorded in both New York and Los Angeles, 'All In,' Splithoff's invigorating debut, has indeed been brewing for quite some time now, and its release this year marks the culmination of nearly a decade of highs and lows, victories and defeats, breakthroughs and setbacks. Building off a series of hit singles that have racked up more than 100 million streams, cracked the Top 10 at AC radio, and earned Splithoff festival slots everywhere from Bonnaroo to Lollapalooza, the collection is bold and self-assured, mixing intoxicating R&B swagger with soulful introspection and dazzling harmonic sophistication. Splithoff writes to make sense of himself and his world, and though the record was completed before the arrival of COVID-19, it feels particularly fitting for the times, grappling with loneliness and isolation in the face of longing and desire. The songs are subtle in their personal reckonings, often masking deep, profound revelations with playful, effervescent arrangements, and Splithoff's performances are similarly complex, exuding both a carefree independence and a burning need for connection all at once. It's a conflicted album for a conflicted moment, a rich, mesmerizing collection that hints at everything from Marvin Gaye to John Mayer as it transforms doubt into determination and self-reflection into celebration.
Sometimes, it seems, a slow burn yields the brightest fire.
Motenko
The saying goes you never forget your first love. For Micah Motenko—musically speaking—that would be Motown, a sound he swooned for at age 7. That music set an artistic ideal for Micah of well-crafted heartfelt songs, brimming with infectious hooks and smoldering grooves.
Today, that love legacy burns with his groove machine, Motenko. This four-piece band of ace musicians specialize in incendiary in-the-moment performances, telepathic musical interplay, and recordings that invoke the mojo of 70's-era R&B, soul, funk, and New Orleans second line with the satiny touch of modern soul production.
Top tracks on the band's self-titled debut EP have collectively amassed over 200,000 streams, and the five-song release has garnered prime regional press acclaim. The quartet back up these smoldering recorded performances nightly, bringing the vibe alive onstage with soul-revue style pageantry. Motenko uplifts audiences with dynamic, sweat-soaked performances, and the band's fiery devotion to the art of live groove music.
The quartet mines the interlocking ensemble mindset blueprinted by the great rhythm bands of the late 1960s and early 1970s such as The Meters, Booker T. and The MGs, and the great Motown pit musicians. The band's vibrant musicality is also informed by modern masters of soul such as producer J. Dilla, and the Soulquarians, the brilliant neo-soul collective featured with artists such as D' Angelo, The Roots, Slum Village, and Erykah Badu.
Micah's honeyed vocals are imbued with a sweetly sincere quality of longing. His keyboard style has a vintage soul sensibility though it's also informed by the playful and bold textures of hip-hop, and modern R&B. Though Micah is the group's lead vocalist, primary songwriter, and keyboardist, he's first to admit it's all a band affair. He is joined onstage, and in the studio, by guitarist Cat Clemons III whose play-for-the-song restraint and stanky grooves provide just the right amount of flair. Rounding out the soul machine is the in-the-pocket telepathic interplay of bassist Josh Flowers and drummer James Gwyn.
The Austin, Texas-based quartet formed in early 2018. It's a band of brothers whose day gigs are first-call hired gun musicians, but came together because they yearned to play the music they loved listening to when not on paid gigs. "We wanted to play the music we all first fell in love with and that made us want to play in the first place," Micah says.
Motenko's debut is chock full of jams that are as booty shaking as they are heartwarming. The 5-tracks can be interpreted sequentially, as a narrative about the lifespan of a hypothetical relationship, from its inception to its death and the aftermath. "The songs in this EP are about love and loss. They were written as a way for me to process the death of close family and friends, all while riding the pleasures and pitfalls of romantic pursuit as a young man," Micah shares.
The EP's opening track "On Your Level" boasts hooky piano motifs and stately 1960s R&B-style horns. Here, Micah lays out an infectious and glowering "Ain't Misbehavin'" type narrative arc aimed at an ex. "When I wrote this song, I felt like I had just been trying to please everyone else all the time without paying attention to what I needed. I felt no sense of direction in my life," he shares. "This song is defiant in the face of that. It's about putting aside everything that's keeping you down for a night and showing someone else a good time."
The velvety "Waiting All Day" is a slice of elegant, Bill Withers-esque balladry with a one-that-got-away narrative. "Waiting All Day" is a meditation on love that is unfulfilled. Each verse is a vignette about a different relationship that is somehow unrequited, and the chorus is about carrying forward in spite these muddled feelings. The buttery "Follow Through" drips from the speakers with sinewy electric piano grooves and elegantly expressive vocals. Micah's vocals here have a longing that captures the song's lyrical theme of giving away too much of yourself without reciprocity. Micah explains: "In the song, I wonder what it would be like to set firmer boundaries for myself, while I implore the person to stop tempting me with their desire."
The jam "Silhouette" oozes sweat-soaked early 2000s R&B, conjuring D'Angelo at his steamiest. This track is a fantasy about past love, conjuring raw imagery of an ex coated in a hazy veneer of a dream-state. The subject desperately wants to stay in the dream to have one last night with the ex. Upon waking, the subject is faced with the fact that they will never experience the pure intimacy that was found in the dream.
The EP closes on a semi-conciliatory note with "The Thief," a slow-burn amicable breakup song rife with potent self-realization. "It's a statement of failed intent," reveals Micah. "The song attempts the kind of closure that I was never able to achieve by communicating with the person. The last lyric of the chorus is, 'If the way I feel for you was stolen, then I'm The Thief.'"
The EP's hybrid production approach mirrors Motenko's modern vintage aesthetic. The basics were tracked as live performances onto a tape machine, but the vocals were recorded on Micah's laptop in his living room. The overall feel of this is a seamless union of classic and contemporary soul eras.
During lockdown, Motenko has stayed limber in the studio and the rehearsal room, exploring a broader groove-centered aesthetic. Future releases will explore infectious funk, New Orleans-inspired party songs, and piano-driven soul-rock. As live music options become available, the groove machine is ready to be the soundtrack to the post-pandemic party.
Ticket Price: $22 advanced / $25 day of show / $39 reserved loft seating (available over the phone 858-481-8140 or in person at our box office) (seating chart / virtual venue tour)
Not on the e-mail list for venue presales? Sign up to be a Belly Up VIP and you will never miss a chance to grab tickets before they go on sale to the general public again!
There are no refunds or exchanges on tickets once purchased.
All times and supporting acts are subject to change.