Humphreys Concerts By the Bay
2241 Shelter Island Drive, San Diego, CA
Thu,
Jun 15
7:00PM
(

6:00PM

DOORS)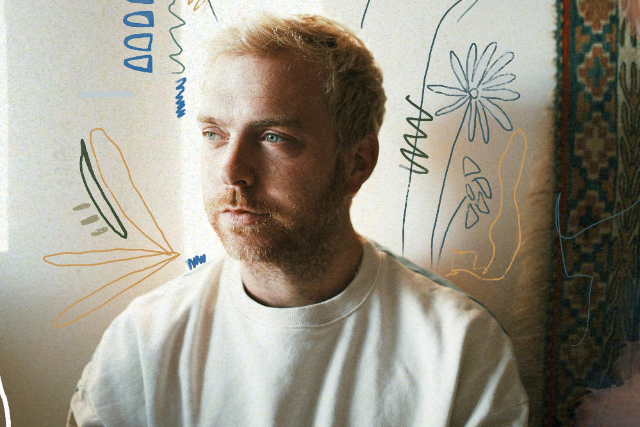 BELLY UP PRESENTS
AT HUMPHREYS CONCERTS BY THE BAY
2241 Shelter Island Dr, San Diego, CA 92106
THIS SHOW IS NOT AT BELLY UP.
Genre: folk
Ticket Price: $53.50 general admission

Not on the e-mail list for Presales? Sign Up to be a Belly Up VIP and you will never miss a chance to grab tickets before they go on sale to the general public again!
Trevor Hall

Raised on an island in South Carolina, singer/songwriter Trevor Hall realized at a young age that music was more than just a passion - it was his life's art. At sixteen, he recorded his first album. Shortly after, Hall left South Carolina for Idyllwild Arts Academy in California where he studied classical guitar and was introduced to the practices of yoga and meditation, which would greatly influence his life and his music.

Hall's music, a blend of roots and folk music with touches of electronic elements, is imbued with a deep love of Eastern Mysticism. This powerful symbiosis fostered a deep connectivity with his growing fan base and Trevor quickly matured into a leader of the burgeoning conscious musical community. Along with numerous pilgrimages to India, he has sold out the historic Red Rocks Amphitheatre in Colorado as a headliner and he also completed a series of sold-out international tours with artists such as Ziggy Marley, Jimmy Cliff, Michael Franti, John Butler Trio, Matisyahu and Brett Dennen.

IN AND THROUGH THE BODY, Hall's latest record, releasing September 25th, 2020, presents his most mature sound yet, touching on the timeless human themes of love, struggle, growth and redemption. Hall uses a palette of genres that span from folk, roots-rock, indie, and electronic, all with a consistent wash of authentic far-Eastern influence.

Trevor Hall's prior release, THE FRUITFUL DARKNESS, was his first independent release and the #1 music campaign of 2017 on Kickstarter. The album was released on June 1st, 2018 and premiered at #4 on the iTunes Alternative Charts. In the lead up to the new album, IN AND THROUGH THE BODY, Hall released a 2020 single featuring Brett Dennen, Put Down What You Are Carrying, which immediately became one of the top streamed songs in his scene.

Chapter of the Forest (2014) and KALA (2015), debuted at #3 and #2 on the iTunes singer/songwriter chart respectively.

Hall and his wife, Emory, created the Where the Rivers Meet Foundation in 2020 in order to continue their humanitarian efforts in both India and Nepal. "After decades spent traveling across India and Nepal," they say, "we were inspired to create a foundation that could give back to those lands and people that touched and impacted our lives so immensely."

IN AND THROUGH THE BODY was produced by Brad Cook (Bon Iver, Hiss Golden Messenger), with additional instrumentation from Phil Cook (Megafaun) and Matthew McCaughan (Bon Iver), as well as vocal accompaniment from Emory Hall. Hall's mother and sister also have vocal appearances on a song, making the album truly a family affair. The album was recorded in Durham, North Carolina and mixed at Great Stone Studios in Oakland, California (former home of Green Day) by Johnny Cosmic (Stick Figure).

The California Honeydrops

In 2022, the California Honeydrops celebrate their fourteenth year together with the forthcoming release of their latest studio album, Soft Spot. "This record is all about love and good lovin' and other things that matter," says frontman, vocalist, and multi-instrumentalist Lech Wierzynski of the new LP, which exhibits the Honeydrops' unique musical style that draws from roots, Bay Area R&B, Southern soul, Delta blues, and New Orleans second line. "We continued the Honeydrops' album tradition of bringing special musical guests to bless the studio with their magic," adds drummer Ben Malament. "Sousaphones, strings, space echoes—it's all here." Soft Spot comes on the heels of Covers from the Cave, a cover album born out of pandemic livestream videos; live albums Remember When: Vol. 3 and Honeydrops Live 2019; and their first-ever double-album, Call It Home: Vol 1 & 2, in 2018, which No Depression called "a fun-filled, funky goodie basket for all occasions."

This year has also brought the Honeydrops' return to live music with a fall national tour, their first headlining date at Red Rocks, as well as performances at festivals across the country including FloydFest, High Sierra, and Burning Man. Known for bringing vibrant energy and infectious dance-party vibes to their shows, the Honeydrops have taken the party all over the world, touring widely across North America, Europe, and Australia. In 2016 and 2017, the Honeydrops were honored to play with Bonnie Raitt on her North America release tour, and in the past have been privileged to support the likes of B.B. King, Allen Toussaint, Buddy Guy, and Dr. John. Whether in those high-profile performances or in more intimate venues where the band can leave the stage and get down on the dance floor themselves, the California Honeydrops' shared vision and purpose remain: to make the audience dance and sing—and to give back. Since 2019, the band has used its "Spreadin' Honey Project" to partner with local nonprofits in each city they visit on tour, raising awareness and funds for causes such as food banks, homeless shelters, youth centers, disaster relief efforts, and social justice initiatives.

The band has come a long way since Wierzynski and Malament started busking in an Oakland, California, subway station, but they've stayed true to that organic, street-level feel. Wierzynski was born in Warsaw, Poland, and raised by Polish political refugees. He learned his vocal stylings from contraband American recordings of Sam Cooke, Ray Charles, and Louis Armstrong, and developed them later at Oberlin College and in Oakland's club circuit. With the additions of Malament on drums, Johnny Bones on tenor sax and clarinet, Lorenzo Loera on keyboards, and Beau Beaullieu on bass, the Honeydrops have cultivated a powerful full-band sound to support Wierzynski's vocals. More like parties than traditional concerts, their shows feature extensive off-stage jamming and crowd interaction. "The whole point is to erase the boundaries between the crowd and us," Wierzynski says. "We don't make setlists. We want requests. We want crowd involvement and to make people become a part of the whole thing by dancing along, singing, and generally coming out of their shells."