Are you a talented graphic designer looking for the best freelance websites to showcase your skills and find exciting projects? Look no further! In this article, we will explore the top freelance platforms that offer a plethora of opportunities for graphic designers like yourself. Whether you're a seasoned professional or just starting your freelance career, these websites will connect you with clients from around the world who are in need of your creative expertise. Get ready to take your graphic design career to new heights!
1. Upwork
Profiles and portfolios
Upwork is a popular freelance platform that offers a wide range of opportunities for graphic designers. One of the key features of Upwork is the ability to create a profile and showcase your skills and experience. You can upload your portfolio to highlight your best work and attract potential clients. This allows clients to get an idea of your style and capabilities, helping them make an informed decision when hiring freelancers.
Job postings and bidding
On Upwork, clients post job listings for graphic design projects, and freelancers can submit their proposals and bid on these projects. The platform provides a clear and organized way for freelancers to browse through a variety of job postings and find projects that match their skills and interests. The bidding process allows freelancers to showcase their expertise and offer competitive prices, increasing their chances of landing a project.
Payment and contracts
Upwork offers a secure payment system that ensures both freelancers and clients are protected. The platform facilitates the payment process, making it easy for freelancers to receive payment for their work. Additionally, Upwork provides a contract system where both parties can agree on the terms of the job before starting the project. This helps establish a clear agreement between the freelancer and client, ensuring a smooth working relationship.
2. Freelancer
Profile creation and skill tests
Freelancer is another popular platform that provides opportunities for graphic designers. When you join Freelancer, you can create a profile that highlights your skills, experience, and portfolio. This profile acts as your online resume, allowing clients to easily assess your abilities and make a decision based on your expertise. Freelancer also offers skill tests that you can take to further demonstrate your proficiency in specific design areas.
Bidding and project management
Similar to Upwork, Freelancer allows freelancers to bid on posted projects, increasing their chances of being hired. The platform provides a way for freelancers to communicate with clients, submit proposals, and negotiate project terms. Freelancers can also manage their projects on the platform, ensuring smooth communication and keeping track of milestones and deadlines.
Secure payment system
Freelancer offers a secure payment system that ensures freelancers receive payment for their work. The platform holds funds in escrow until the project is completed and the client approves the work. This provides peace of mind for freelancers, knowing that they will be compensated for their efforts.
3. Fiverr
Gigs and packages
Fiverr is a unique freelance platform that operates on the concept of "gigs". Freelancers on Fiverr offer pre-defined services or packages at set prices, allowing clients to choose the services that best fit their needs. As a graphic designer on Fiverr, you can create gigs that showcase your specific design offerings, whether it's logo design, illustration, or social media graphics. This makes it easy for clients to find the exact service they are looking for.
Communication and customization
Fiverr provides a messaging system that allows freelancers and clients to communicate directly. This ensures clear and effective communication throughout the project, allowing for any necessary customization or revisions. Freelancers can understand the client's requirements and deliver tailored designs that meet their expectations.
Ratings and feedback
After completing a project on Fiverr, both freelancers and clients have the opportunity to rate and provide feedback on their experience. This feedback system helps build trust and credibility, as potential clients can see the ratings and reviews of freelancers. As a freelancer, receiving positive ratings can help attract more clients and build a strong reputation on the platform.
4. 99designs
Design contests
99designs is a platform that focuses on design contests. Companies and individuals post their design requirements, and designers can submit their work based on the brief. This allows graphic designers to showcase their creativity and skills, and potentially win the contest and get paid for their work. Participating in design contests on 99designs can be a great way to gain exposure and build your portfolio.
1-to-1 projects
In addition to design contests, 99designs also offers 1-to-1 projects where clients can work directly with a specific designer. This allows for more personalized collaboration and communication, ensuring that the client's vision is accurately translated into the design.
Designer rankings and portfolios
On 99designs, designers can build their rankings and reputation through their participation in design contests and successful 1-to-1 projects. The platform provides a way for clients to view designer portfolios, allowing them to assess the designer's style and skills. This helps in making informed decisions when hiring a designer for their projects.
5. DesignCrowd
Design contests and briefs
DesignCrowd is another platform that offers design contests, allowing graphic designers to compete against each other to win projects. Clients post their design briefs, and designers can submit their work for consideration. Design contests on DesignCrowd provide a platform for designers to showcase their creativity and versatility, and potentially land paid projects.
Collaboration and feedback
DesignCrowd facilitates collaboration between clients and designers by providing a messaging system. Designers can communicate with clients, ask questions, and receive feedback on their submissions. This allows for a collaborative process where designers can refine their designs based on the client's requirements.
Designer community
DesignCrowd fosters a community of designers where they can interact, share ideas, and support each other's work. Being part of a designer community provides opportunities for networking, learning, and staying updated on the latest design trends. DesignCrowd offers a platform for designers to connect with like-minded individuals and grow their professional network.
6. Toptal
Rigorous screening process
Toptal is a highly selective freelance platform that prides itself on connecting clients with top-tier professionals. The platform has a rigorous screening process where designers are evaluated based on their skills, experience, and portfolio. Being accepted into Toptal's network of freelancers is a testament to the quality of your work.
Handpicked talent
Toptal handpicks freelancers for each project based on the client's specific requirements. This ensures that the client gets access to the best possible talent available. As a graphic designer on Toptal, you have the opportunity to work with top clients, which can further enhance your reputation and open doors to new opportunities.
Team collaboration
Toptal offers a collaborative environment where freelancers can work in teams on larger projects. This allows for efficient project management and facilitates the sharing of expertise and ideas. Collaborating with other talented individuals on Toptal can be a valuable learning experience and help expand your skills as a graphic designer.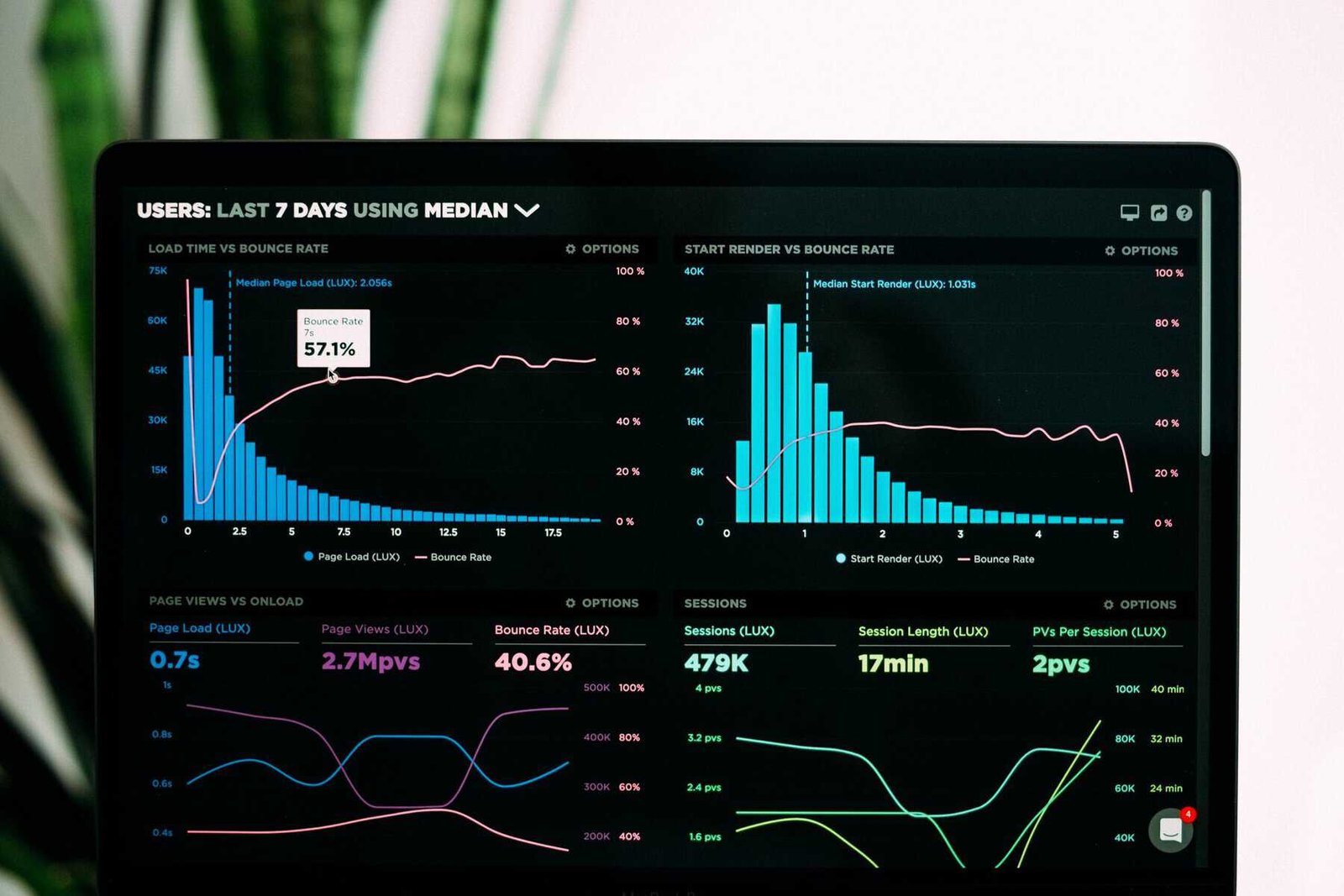 7. Behance
Showcasing work and networking
Behance is a platform designed specifically for showcasing creative work. As a graphic designer, you can create a portfolio on Behance to display your projects, skills, and experience. Behance provides a visually appealing platform that allows you to present your work in a professional and organized manner. Additionally, Behance has a strong creative community, enabling you to network with other designers and seek inspiration.
Job listings and collaboration
Behance also features a job listings section where companies and individuals can post design-related job opportunities. This allows you to explore a variety of design jobs and potentially find freelance gigs or full-time positions. Behance serves as a bridge between talented designers and prospective clients, helping you expand your professional network and discover new opportunities for collaboration.
Creative community
Being part of the Behance community means that you have access to a wide network of creative professionals. This presents opportunities for collaboration, feedback, and learning from other designers. The creative community on Behance is vibrant and diverse, providing a supportive environment where designers can connect and grow together.
8. Dribbble
Sharing design work and feedback
Dribbble is a platform that focuses on showcasing design work, particularly in the form of small, bite-sized previews called "shots". Designers can upload their work to Dribbble, allowing others to view and provide feedback. This platform emphasizes the visual aspect of design, allowing you to showcase your creativity and skills in a visually appealing format.
Job board and hiring
Dribbble features a job board where companies and individuals can post design job openings. This provides graphic designers with a platform to find freelance gigs or full-time positions. Dribbble's focus on design quality and creativity attracts top-notch clients, making it a coveted platform for both designers and companies looking to hire.
Design community
Dribbble has a thriving design community where designers can connect, collaborate, and get inspired. The platform encourages designers to engage with each other, providing opportunities for networking and learning. Being part of the Dribbble design community allows you to stay updated on design trends, engage in discussions, and create meaningful connections within the industry.
9. Guru
Workroom and project management
Guru offers a workroom feature that allows freelancers and clients to collaborate on projects. The workroom provides a centralized platform for communication, file-sharing, and project management. This simplifies the collaboration process, ensuring that all project-related discussions and files are organized in one place.
Showcasing portfolios
As a graphic designer on Guru, you have the option to create and showcase your portfolio. This allows potential clients to view your past work, style, and skills. Having a portfolio can greatly enhance your chances of being hired, as it provides tangible evidence of your abilities as a designer.
Workstream and payments
Guru offers a workstream feature that allows freelancers and clients to handle project milestones, deliverables, and payments. This provides a transparent and efficient process for managing projects. Freelancers can track their progress, submit deliverables, and receive payment for their work through the secure payment system provided by Guru.
10. PeoplePerHour
Hourlies and proposals
PeoplePerHour offers a unique feature called "hourlies" where freelancers can offer predefined services at specific hourly rates. As a graphic designer, you can create hourlies that highlight your specific design offerings and attract clients looking for those services. In addition to hourlies, freelancers can also submit proposals for posted projects, further expanding their opportunities to secure freelance gigs.
Workstream and collaboration
PeoplePerHour provides a workstream feature that streamlines the collaboration process between freelancers and clients. The workstream acts as a communication hub where freelancers can interact with clients, share files, and discuss project details. This ensures that the project progresses smoothly, with all project-related discussions and materials organized in one place.
Secure payments
PeoplePerHour offers a secure payment system that safeguards the freelancer's payment. Clients are required to fund the project before it begins, and the funds are held in escrow until the project is successfully completed. This ensures that freelancers receive timely and secure payment for their work, providing peace of mind throughout the project.
In conclusion, the freelance websites mentioned above offer a variety of opportunities and features for graphic designers. From profile creation and portfolio showcasing to bidding on projects and collaboration, these platforms provide a robust ecosystem for freelancers to thrive. Whether you prefer design contests, one-on-one projects, or the flexibility of hourly work, there is a freelance website suited to your needs. By leveraging these platforms, graphic designers can connect with clients, gain exposure, and build a successful freelance career.