Have you ever needed some extra help with a project, but didn't know where to turn? Look no further than Fiverr! Fiverr is a platform that connects you with talented freelancers from all over the world who can assist you with a wide range of tasks, from graphic design and writing to voiceovers and website development. With just a few clicks, you can find the perfect person to bring your ideas to life. So whether you're a small business owner looking for affordable services or an individual in need of specialized skills, Fiverr has got you covered. Say goodbye to stress and hello to a world of possibilities with Fiverr!
What is Fiverr?
Platform overview
Fiverr is an online marketplace that connects freelancers with clients who need their services. It offers a wide range of services across various categories, including graphic design, writing and translation, digital marketing, video and animation, music and audio, and programming and tech. It provides a platform for talented individuals to showcase their skills and offers clients an affordable and convenient way to access professional services.
Mission statement
Fiverr's mission is to empower individuals to become entrepreneurs by offering them a platform where they can showcase their skills and connect with clients from all over the world. The company aims to create opportunities for freelancers to earn a living doing what they love, while providing businesses and individuals with access to high-quality services at affordable prices.
History
Fiverr was founded in 2010 by Micha Kaufman and Shai Wininger as a marketplace where freelancers could offer their services for a starting rate of $5. Since then, it has grown exponentially and now boasts millions of active users on its platform. In 2019, Fiverr became a publicly-traded company with its IPO on the New York Stock Exchange. Today, it is a leading global marketplace for freelancers, offering a diverse range of services to clients worldwide.
How does Fiverr work?
Registration process
Signing up for Fiverr is quick and easy. As a freelancer, you can create an account by providing your basic information and setting up your profile. Clients can sign up by providing their email address and creating a password. Once registered, both freelancers and clients can start using the platform immediately.
Navigating the platform
Fiverr's user-friendly interface makes it easy to navigate and find the services you need. The homepage displays featured gigs and popular categories, allowing users to quickly search for services of interest. The search function allows you to find specific services or browse through various categories, while filters help narrow down the options based on location, price, and seller ratings.
Seller gigs
Freelancers on Fiverr create "gigs" to showcase their services. A gig is essentially a service package that freelancers offer, including details about the service, pricing, and any additional options or extras. Each gig has a description, portfolio samples, and reviews from previous clients. Sellers can create multiple gigs to cater to different types of services they offer.
Buyer requests
Clients can also submit buyer requests on Fiverr if they have specific requirements for a project. Sellers can then review these requests and submit proposals if they believe they can fulfill the client's needs. This feature allows buyers to receive custom offers from freelancers who are interested and available to work on their projects.
Payments and fees
Fiverr uses a secure payment system to handle transactions between freelancers and clients. Clients can pay for services upfront, and funds are held in escrow until the work is completed and both parties are satisfied. Fiverr charges a nominal service fee for each transaction, which is deducted from the freelancer's earnings. The platform also offers various payment methods to ensure convenience for both buyers and sellers.
Types of services on Fiverr
Graphic design
Fiverr offers a wide range of graphic design services, including logo design, branding, illustrations, and social media graphics. Freelancers in this category are skilled in using design software and can create visually appealing and professional designs to meet clients' requirements.
Writing and translation
For businesses and individuals in need of content writing, blog posts, copywriting, or translation services, Fiverr has a diverse pool of talented writers and translators. Freelancers in this category can provide well-researched, engaging content and accurate translations in various languages.
Digital marketing
Fiverr is a go-to platform for businesses seeking digital marketing services. From social media management and advertising to search engine optimization (SEO) and email marketing, freelancers with expertise in digital marketing strategies can help clients promote their brands and reach their target audience online.
Video and animation
Video production, animation, and editing services are in high demand on Fiverr. Freelancers in this category can create captivating videos for marketing purposes, explainer videos, animated logos, and more. Clients can find skilled professionals who can bring their ideas to life through visual storytelling.
Music and audio
Freelancers on Fiverr with expertise in music and audio production offer services such as composing music, producing soundtracks, voice-overs, mixing and mastering tracks, and creating jingles. Whether for business projects or personal use, clients can find talented professionals to add a touch of creativity to their audio needs.
Programming and tech
Fiverr also caters to clients looking for programming and tech-related services. Freelancers in this category can provide website development, mobile app development, software programming, technical support, and much more. The platform offers a diverse range of tech professionals with expertise in different programming languages and technologies.
Quality control on Fiverr
Seller rating
On Fiverr, freelancers are ranked and rated based on their performance and customer satisfaction. Clients can see a seller's rating, which is determined by factors such as the number of positive reviews, completion rate, and response time. Seller ratings play a crucial role in attracting clients, as higher ratings indicate the freelancer's reliability and quality of work.
Reviews and feedback
After completing a gig, clients have the opportunity to leave a review and provide feedback on the freelancer's work. This system allows clients to share their experience and helps freelancers build their reputation on the platform. Positive reviews and feedback boost a freelancer's credibility and increase their chances of attracting more clients.
Dispute resolution
In case of any disputes or issues between freelancers and clients, Fiverr provides a dispute resolution process. The platform offers a dedicated support team to help resolve conflicts and find a mutually beneficial solution. This ensures that both parties are protected and can maintain a positive working relationship.
Benefits of using Fiverr
Affordability
One of the key advantages of using Fiverr is its affordability. With services starting as low as $5, clients can access professional services at a fraction of the cost they might incur through traditional channels. This makes it an attractive option for businesses and individuals looking to save money while still receiving high-quality work.
Wide range of services
Fiverr's extensive marketplace offers a vast array of services across multiple categories. Whether you need a logo designed, a website developed, or a marketing strategy formulated, Fiverr has freelancers who specialize in various fields, ensuring that clients can find the expertise they need for their projects.
Flexibility
Fiverr provides freelancers with the flexibility to work on their own terms. They can choose their own projects, set their own prices, and work at their own pace. For clients, Fiverr offers the convenience of finding freelancers who are available to work on their projects when needed, without the constraints of traditional hiring processes.
Global talent pool
Fiverr connects clients with freelancers from all over the world, allowing them to tap into a diverse talent pool. This global reach means that clients can find professionals with different skill sets, backgrounds, and perspectives, resulting in unique and innovative solutions for their projects.
Tips for using Fiverr as a seller
Create a compelling profile
Your profile on Fiverr serves as your online portfolio. Make sure to showcase your skills, experience, and previous work samples in a visually appealing and professional manner. A compelling profile helps attract potential clients and increases your chances of landing gigs.
Offer competitive pricing
While affordability is one of the benefits of Fiverr, it's important to price your services competitively to attract clients. Research the market rates for similar services and set your prices accordingly. As you gain more experience and positive reviews, you can gradually increase your rates.
Deliver excellent customer service
Providing exceptional customer service is crucial for success on Fiverr. Be responsive to messages, set clear expectations with clients, and deliver your work in a timely manner. Going the extra mile to exceed client expectations can result in positive reviews and repeat business.
Promote your gigs
Take advantage of Fiverr's promotion tools to increase the visibility of your gigs. Utilize social media platforms, create a website or blog to showcase your work, and actively engage with potential clients. Networking and self-promotion are essential for attracting more clients and growing your freelancing business on Fiverr.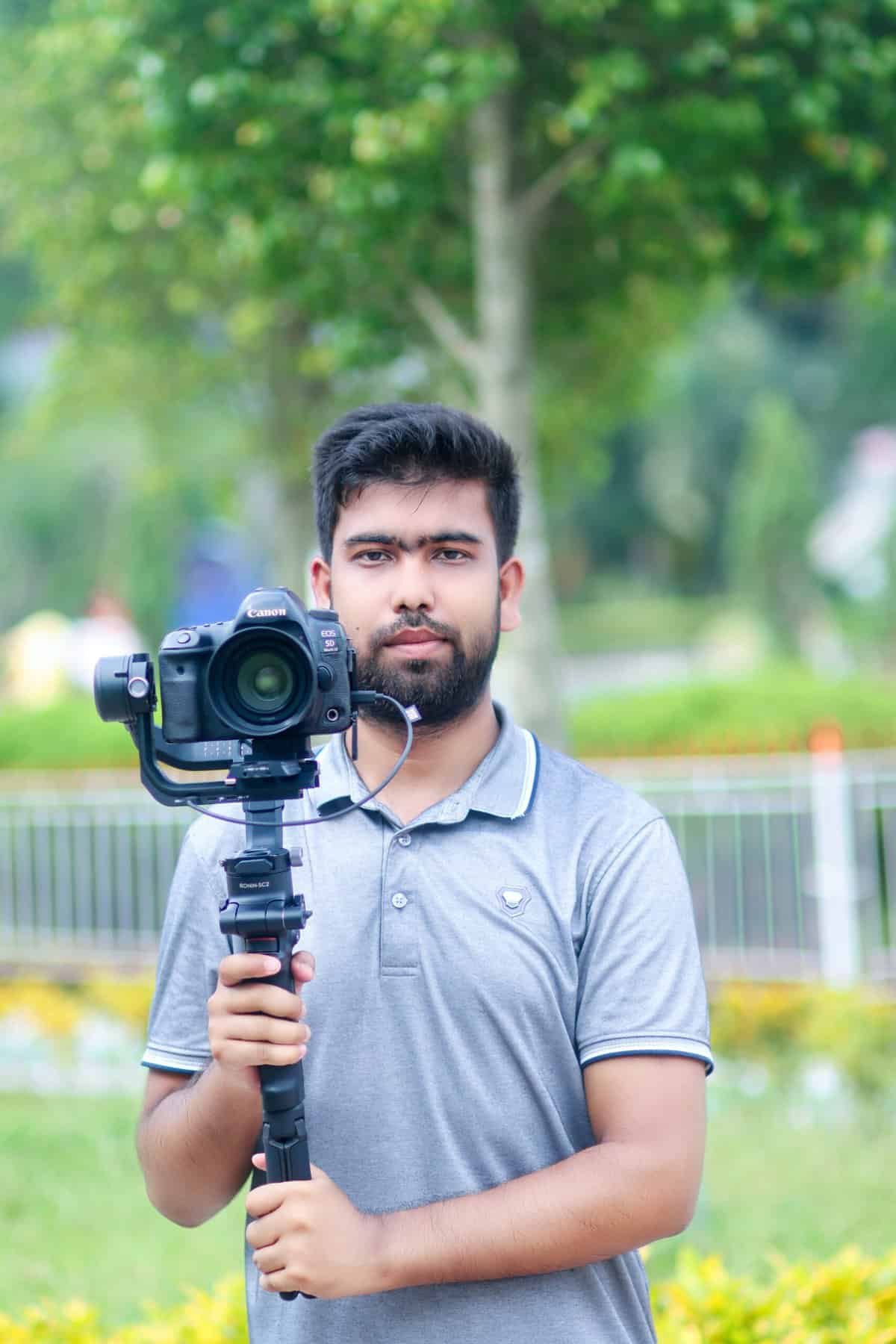 Tips for using Fiverr as a buyer
Define your requirements clearly
Before searching for services on Fiverr, clearly define your project requirements. This includes the scope of work, deadlines, and any specific details you want the freelancer to consider. Providing clear instructions helps freelancers understand your needs and ensures that you receive the desired results.
Check seller ratings and reviews
Take the time to review seller ratings and read feedback from previous clients. This will give you an idea of the freelancer's reputation, quality of work, and reliability. Hiring freelancers with positive reviews increases the likelihood of a successful collaboration.
Communicate effectively
Effective communication is key when working with freelancers on Fiverr. Clearly communicate your expectations, provide feedback throughout the project, and respond to messages in a timely manner. Open and transparent communication ensures that both parties are on the same page and helps avoid any misunderstandings.
Provide feedback
After completing a project, take the time to provide feedback and review the freelancer's work. Not only does this help the freelancer improve their services, but it also contributes to the overall quality control on Fiverr. Constructive feedback allows freelancers to grow professionally and helps potential clients make informed decisions.
Success stories on Fiverr
Case study 1: From side gig to full-time income
Many freelancers on Fiverr have successfully turned their side gigs into full-time careers. Through their dedication, excellent services, and positive client experiences, they have built a steady stream of clients and have been able to quit their day jobs to focus solely on freelancing.
Case study 2: Global collaboration for a startup
Fiverr's global talent pool has enabled startups to collaborate with professionals from different countries and cultures. By leveraging the platform, startups have been able to access high-quality services at affordable prices, helping them launch and grow their businesses successfully.
Case study 3: Finding niche markets
Fiverr provides opportunities for freelancers to specialize in niche markets and offer unique services. From creating customized wedding invitations to providing voice-overs in niche languages, freelancers have found success by catering to specific markets and meeting the unique needs of their clients.
Fiverr Pro – Premium services on Fiverr
What is Fiverr Pro?
Fiverr Pro is a premium offering on the Fiverr platform that connects clients with hand-vetted, top-tier freelancers. Freelancers in the Fiverr Pro category are carefully selected based on their expertise, experience, and professionalism. This ensures that clients receive services of the highest quality.
Benefits and eligibility
Fiverr Pro offers clients several benefits, including access to a curated pool of top freelancers, dedicated customer support, priority access, and a 100% satisfaction guarantee. Freelancers who wish to join Fiverr Pro must meet specific eligibility criteria, which include a rigorous application process and a proven track record of delivering exceptional work.
How to become a Fiverr Pro seller
To become a Fiverr Pro seller, freelancers must apply through a dedicated application process. They need to demonstrate their expertise, provide a portfolio of their work, and showcase their professional background. Those who meet the stringent criteria set by Fiverr are then invited to join the Fiverr Pro program.
Alternatives to Fiverr
Upwork
Upwork is another popular online marketplace for freelancers, offering services across a wide range of industries and professions. It provides a platform for clients to connect with freelancers and offers tools for project management, time tracking, and secure payments.
Freelancer
Freelancer is a global crowdsourcing marketplace that connects clients with freelancers in various fields, including writing, design, programming, and marketing. It offers a wide range of services and allows clients to post projects and receive bids from freelancers around the world.
Guru
Guru is an online platform that connects businesses with freelancers offering services in various fields, including design, writing, programming, and marketing. It provides a streamlined project management system and a secure payment platform for efficient collaboration between clients and freelancers.
In conclusion, Fiverr is a leading global marketplace that offers a wide range of services, connecting freelancers with clients from around the world. With its user-friendly platform, affordable pricing, and quality control measures, Fiverr provides a convenient and reliable solution for freelancers and clients alike. Whether you're a freelancer looking to showcase your skills or a business in need of professional services, Fiverr offers a platform where talent and opportunity intersect.