TaskArmy is a dynamic online platform where you can easily connect with skilled professionals to get your tasks done efficiently. Whether you need help with web development, digital marketing, graphic design, or even personal errands, TaskArmy is here to assist you. With a user-friendly interface and a wide range of expertise, this platform offers a seamless experience for both task seekers and task doers. Say goodbye to endless searching and hello to the perfect solution for all your tasks at TaskArmy.
What is TaskArmy?
Overview
TaskArmy is an online platform that connects individuals with a wide range of skills and services to those who need them. Whether you're looking for someone to clean your house, garden your yard, walk your dog, or help with a digital task, TaskArmy has got you covered. With a large pool of talented taskers, you can find the right person for any job, big or small.
How it works
TaskArmy operates on a simple and straightforward process. First, you create an account on the platform, which allows you to post tasks and start interacting with taskers. Once your account is set up, you can post a task specifying your requirements and the estimated budget for the job. TaskArmy's wide network of taskers will then bid for your task, allowing you to choose the best fit based on their profiles, ratings, and reviews. After selecting a tasker, you can negotiate the terms and price before proceeding. Once the task is completed to your satisfaction, payment is made through the platform, ensuring a secure and hassle-free transaction.
Benefits
TaskArmy offers numerous benefits that make it the go-to platform for all your task-related needs. Firstly, it provides access to a diverse pool of skilled and experienced taskers, giving you peace of mind that your task will be completed efficiently and professionally. Secondly, the platform allows for easy communication and collaboration through its messaging system, ensuring that you and your tasker are always on the same page. Additionally, TaskArmy's transparent tasker ratings and reviews enable you to make informed decisions when selecting a tasker, guaranteeing quality and reliability. Lastly, the platform offers a user-friendly interface and a secure payment system, making the entire process seamless and hassle-free.
Using TaskArmy
Creating an account
To begin using TaskArmy, you need to create an account on their website or mobile app. The account creation process is quick and simple. You provide basic information such as your name, email address, and password, and you're all set. TaskArmy also allows you to sign up using your social media accounts, saving you even more time. Once you have created an account, you can start exploring the platform's features and posting tasks.
Posting a task
After creating an account, you can easily post a task on TaskArmy. Simply click on the "Post a Task" button, and you will be taken to a form where you can describe your task in detail. Be as specific as possible, providing all the necessary information so that taskers can understand your requirements accurately. You will also be required to set an estimated budget for your task, which helps taskers determine if the job is suitable for them. Once you have provided all the necessary information, click submit, and your task will be posted on the platform.
Finding taskers
Once your task is posted, TaskArmy's platform will notify taskers who have indicated that they are interested in tasks similar to yours. These taskers will then have the opportunity to bid on your task by submitting proposals outlining how they can complete the job and their price for doing so. You will receive notifications whenever a tasker submits a proposal, giving you the ability to compare and evaluate their suitability for your task.
Selecting a tasker
After receiving proposals from taskers, it's time to select the one that best fits your requirements. TaskArmy provides you with access to taskers' profiles, which include details about their experience, skills, and ratings from previous clients. By reviewing a tasker's profile and ratings, you can make an informed decision about who to choose. Additionally, you can communicate with taskers through TaskArmy's messaging system to ask any further questions or clarify details before making your final decision.
Negotiating terms and price
Once you have selected a tasker, you can enter into negotiations for the terms and price of the task. TaskArmy understands that different tasks may require different terms, such as deadlines, specific materials, or additional services. By using the messaging system, you can communicate with the tasker to finalize these details and ensure that both parties are on the same page. If needed, you can also negotiate the price to reach a mutually satisfactory agreement.
Payment and completion
After the task is completed to your satisfaction, you can make the payment through TaskArmy's secure payment system. The platform holds the funds in an escrow account until the task has been successfully completed. This provides protection for both parties involved, ensuring that payment is only released when the task is finished according to the agreed-upon terms. Once the payment is made, the tasker will receive the funds, and you would provide feedback on their performance, which helps build a reliable reputation system within the TaskArmy community.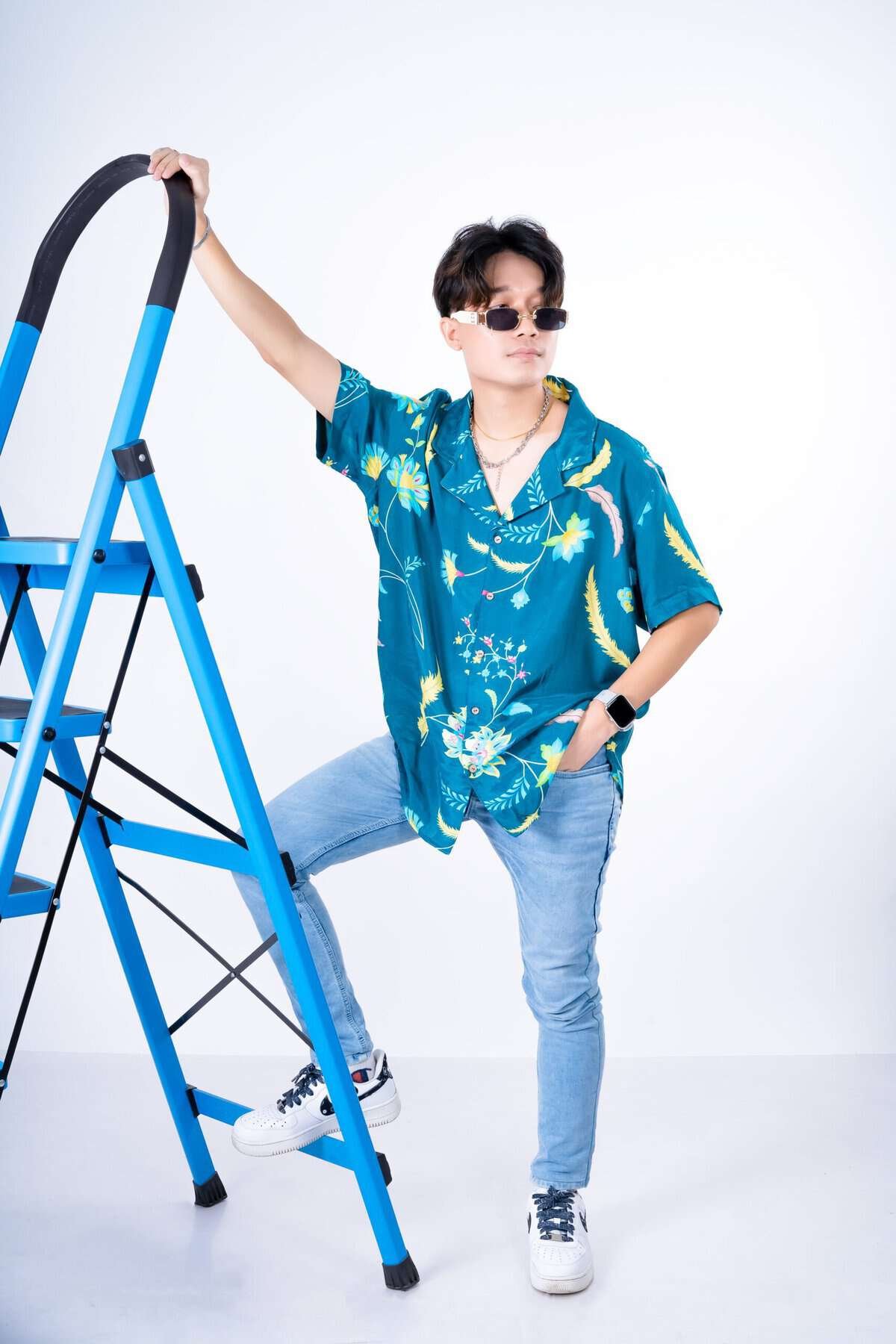 TaskArmy Features
Task categories
TaskArmy offers a wide range of task categories to suit every need. Whether you're looking for cleaning services, event planning assistance, tutoring, graphic design, or web development, you can find taskers with expertise in these areas and more. The platform categorizes tasks to make it easier for users to navigate and find the services they require quickly.
Tasker ratings and reviews
One key feature of TaskArmy is the tasker ratings and reviews. After completing a task, clients are encouraged to provide feedback on the tasker's performance. This feedback system allows future users to make informed decisions when selecting a tasker, ensuring that they are hiring someone reliable and skilled. TaskArmy displays tasker ratings prominently on their profiles, giving users an easy way to assess their capabilities.
Messaging system
TaskArmy's messaging system enables seamless communication between clients and taskers. Users can send messages back and forth to discuss task details, negotiate terms, ask questions, and provide updates. This feature ensures that both parties have a clear line of communication throughout the task, promoting better collaboration and increasing the chances of a successful outcome.
Tasker profiles
Tasker profiles on TaskArmy are comprehensive and provide valuable information about the tasker's background, experience, and skills. This allows clients to learn more about the tasker before making a decision, ensuring that they choose someone who is qualified and suitable for the job. Tasker profiles also include a portfolio of completed tasks and any relevant certifications, giving clients a deeper insight into the tasker's capabilities.
Task timeframes
TaskArmy allows clients to set specific timeframes for completing a task. Whether you need a task to be completed in a few hours, a few days, or longer, you can indicate your desired timeframe while posting the task. This feature helps taskers understand your requirements and ensures that they can manage their workload accordingly. Clear task timeframes contribute to efficient task completion and overall customer satisfaction.
TaskArmy Pricing
Tasker fees
TaskArmy charges taskers a small service fee for using the platform to find and complete tasks. This fee is deducted from the final payment they receive from clients. The exact fee structure varies depending on the type of task and the agreed-upon price. However, TaskArmy strives to ensure that the fees are fair and competitive, allowing taskers to earn a decent income while providing quality services to clients.
Payment options
TaskArmy offers multiple payment options to make the process convenient for both clients and taskers. Clients can pay for tasks using credit or debit cards, PayPal, or other popular digital payment methods accepted by the platform. Similarly, taskers have the flexibility to choose their preferred payment method and receive their earnings securely and hassle-free.
Refunds and cancellations
TaskArmy understands that sometimes tasks may not go as planned or circumstances may change. To address this, TaskArmy has a fair refund and cancellation policy in place. In case of any issues or dissatisfaction with the completed task, clients can raise their concerns within a certain timeframe, and TaskArmy will mediate to find a suitable resolution. TaskArmy aims to ensure that both clients and taskers are satisfied with the outcomes of their transactions, promoting a positive and trustworthy environment for all users.
TaskArmy App
Availability
TaskArmy is available as a mobile app for both iOS and Android devices. This makes it easy for users to access and navigate the platform while on the go. The app provides a seamless user experience and maintains all the functionality available on the web version of TaskArmy.
Features
The TaskArmy app offers all the features available on the web platform, allowing users to post tasks, communicate with taskers, review bids, negotiate terms, and make payments. The app is designed to be user-friendly and intuitive, ensuring that users can navigate and utilize its features effortlessly. With the TaskArmy app, you can manage your tasks and interact with taskers conveniently from the palm of your hand.
User experience
TaskArmy places a strong emphasis on providing a positive user experience. The platform is designed to be easy to use, with an intuitive interface and clear instructions. TaskArmy's customer support team is also available to assist users with any questions or issues they may encounter. By prioritizing user experience, TaskArmy aims to create a platform that users find enjoyable and efficient, enhancing their overall satisfaction when using the platform.
In conclusion, TaskArmy is a comprehensive and user-friendly platform that connects individuals with skilled taskers for a wide range of services. With its simple process, diverse tasker pool, and useful features, TaskArmy makes it easy to find the right person for any job, negotiate terms, and make secure payments. Whether you're a client looking to outsource tasks or a tasker seeking opportunities, TaskArmy offers a reliable and convenient solution for all your task-related needs.